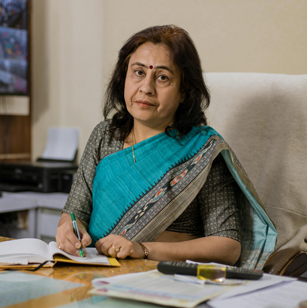 "Education is an endless journey through knowledge and understanding"
Today, the role of a school is not only to pursue academic excellence but also to motivate and empower students to be lifelong learners, critical thinkers and productive members of an ever-changing global society.
Jain Public School provides an enriching and stimulating environment which helps young minds to blossom and gives a platform for individual thinking & equips them with cognitive ability physical growth, morals and ideas. To convert every individual into a confident, optimistic and self-reliant citizen, our school engages him in heterogeneous activities. Our hearts swell with pride over the stupendous performance of JPites in academics as well as in the field of Sports. I wish JPites tolscale the heights of success and keep the school flag high.
Ms Sonal Chhabra
Principal